Body
Frontier Fourwheelers had our annual Christmas Party at members Rich and Carrie Burnside's home on December 16th. Many thanks to Rich and Carrie for letting us take over their home.


There was an abundance of tasty food to gorge oneself on. It disappeared so quickly there are no photos of it!

Gary brought his Karaoke machine over for the party and we had a few or our younger members ham it up..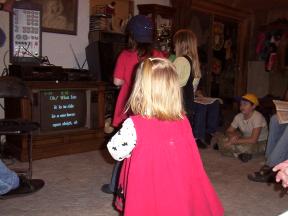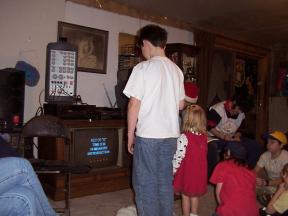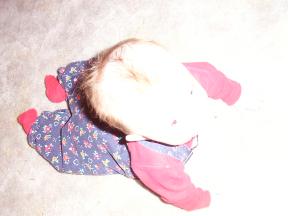 Ryan and Marisa's little one, Mariah (?)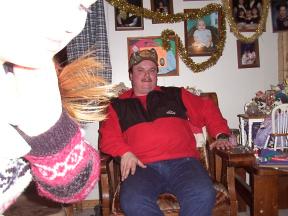 Jerry looks on in disbelief as his son starts singing "The River"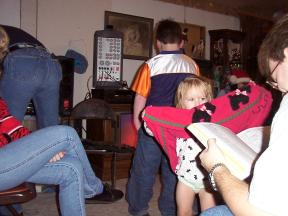 No party would be complete with a flasher.. Tom's niece seems a bit too excited with all the singing and dancing.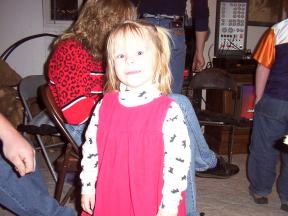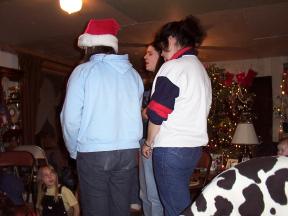 The Kelly Women sing Yellow Submarine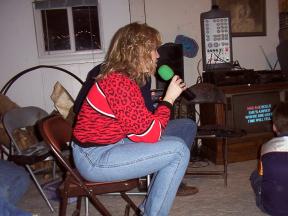 Kim has to take her turn..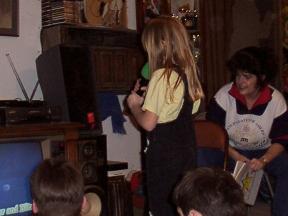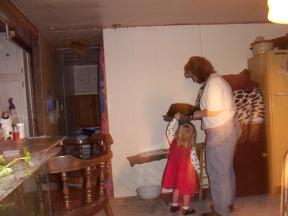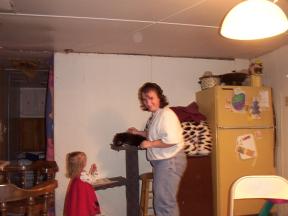 Michelle thought she was hiding from the camera while entertaining Carrie..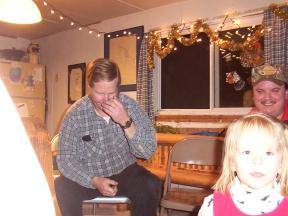 Don's looking for his retirement fund.. (or just potatoes?)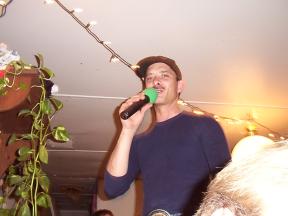 Gary takes a turn on his machine singing "Where I Come From"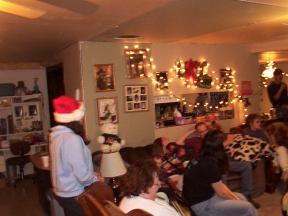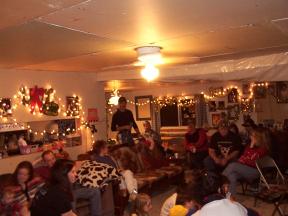 The group during the Chinese Gift Exchange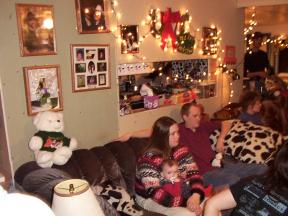 Ryan and Marisa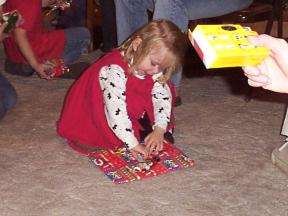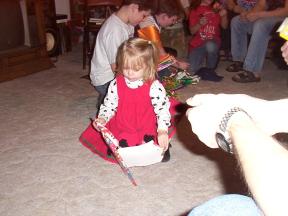 Oooh, PRESENTS for the under 10 crowd!!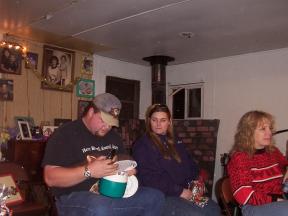 Tyler Gordon just stole a mini-cooler with flashlights from Carrie Burnside. Amanda eyeballs Tyler's cooler hoping she'll get a chance to steal it.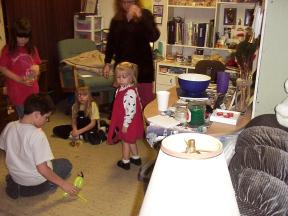 Meanwhile the kids play in the other corner of the spacious living room..