Body
Bill Pries, 39, of Bozeman, passed away on Tuesday night.
A viewing and family greeting will be on Sunday, July 30 from 4-7PM at Dokken-Nelson funeral home in Bozeman with graveside service at 10 AM Monday, July 31 at the Salesville Cemetary in Gallatin Gateway. He is survived by his parents Mabel and Warren and his brother Mike and a large group of friends. His passion for being in the mountains led him to move to Montana from his boyhood home of Florida. He worked for CPSI, who is based out of Mobile, Alabama. He put away his keyboard every night and went to wrench on his pet projects which included 2 Ford trucks he used for fourwheeling in the mountains and mudbogging in local competitions. He also had a John Deere tractor he was proud of. He interrupted his shop time to manicure his lawn with the tractor and watch his Cubs play. He also played the bass guitar, and funded college by playing in a rock band and working part time.
He was an outstanding friend and could always be counted on for a helping hand and more importantly, his sharp intellect.
He will be sorely missed by his family and everyone who was lucky enough to call him friend.
Just before Divide Ride 1998: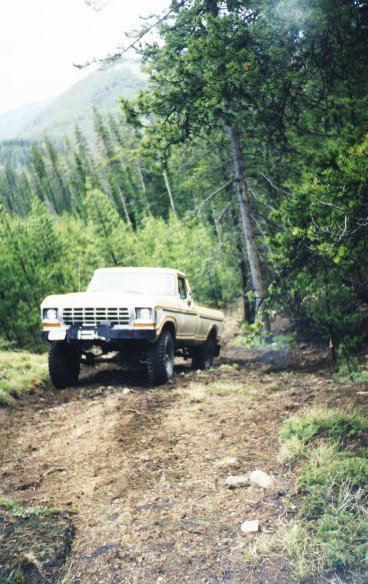 2003

2004 Mud Bog - collecting his prize

2006 Top Truck